METACOGNITIVE THERAPY, PSYCHOTHERAPY, MENTAL HEALTH TREATMENT, SELF-HELP APPS, ANXIETY, DEPRESSION, STRESS
Navigating a Long Waiting List for Mental Health Support
Exploring Self-Help Apps as a Supplement to Traditional Therapy.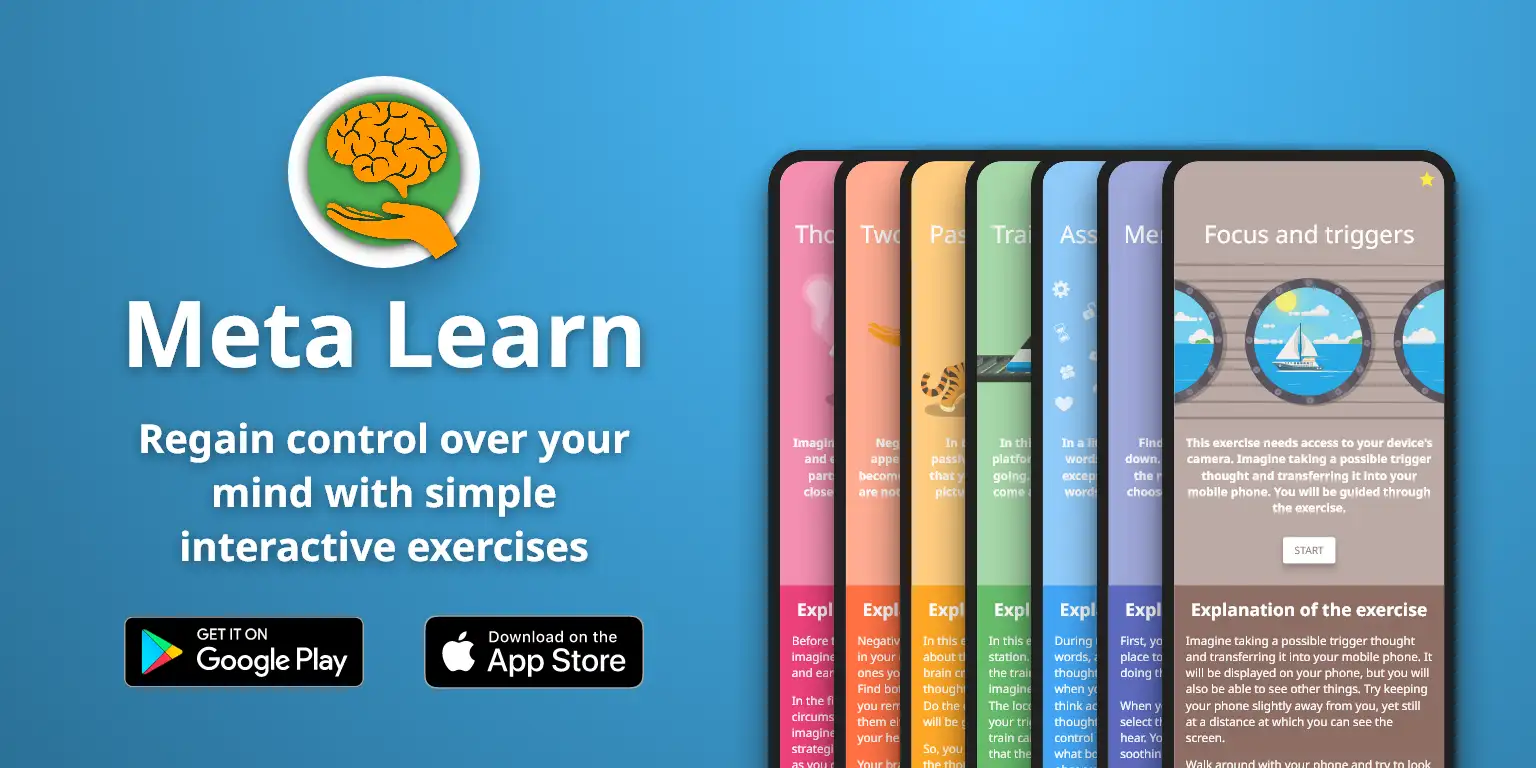 Feeling stuck on a waiting list? Explore self-help apps
Are you feeling frustrated and helpless due to a long waiting list for therapy or treatment? You're not alone. Many people are struggling to access the mental health support they need in the face of increasing rates of anxiety, depression, and stress. But don't lose hope – there are ways you can take control and start feeling better, even while you wait for traditional treatment. One option is to explore self-help apps, which can provide you with simple strategies and exercises to manage your mental health on your own.
Self-help apps like Meta Learn offer a convenient and accessible way for individuals to take control of their own mental health and work towards a happier and healthier future. By providing educational resources, relaxation exercises, and goal-setting tools, these apps can help individuals make progress in their treatment, whether they are seeking to supplement traditional therapy or improve their mental health independently.
Self-help apps: Better than doing nothing
A self-help app with interactive exercises can help you break negative thought patterns and provide a sense of control and empowerment. And even if you are already in therapy, these apps can be a useful way to supplement your treatment and practice the skills you have learned. By using a self-help app on your own time, you can make your therapy more effective and efficient, ultimately reducing treatment time.
Meta Learn: A tool for professionals and individuals alike
Meta Learn is an app that is already being used in both individual and group therapy settings. It is an easily accessible tool that can be used by professionals, such as psychiatrists, social workers, and nurses, to support their work with individuals struggling with mental health issues. But you don't have to be in therapy to benefit from Meta Learn – it can be a valuable resource for anyone looking to take control of their mental health. Meta Learn is available for download on the App Store and Google Play, and the first exercises are free. Additional exercises can be purchased within the app. It is available in both English and Danish and can be used as a standalone product or in conjunction with metacognitive therapy.
Don't wait – Start taking steps towards better mental health today
If you're feeling stuck on a waiting list, don't wait any longer to take action. Download Meta Learn or explore other self-help apps to start taking control of your mental health. Remember, these resources are not a substitute for professional therapy, but they can be a valuable addition to your overall care plan. Don't let a waiting list hold you back – start taking steps towards better mental health today.